Contact us directly if you would like information regarding how you can purchase your very own Human Powered Frozen Beverage Machine.
We have established markets in the South Eastern US that are waiting for entrepreneurs.
We would love to answer your questions and show you how you can join the fun!
Email us at info@bethehamster.com.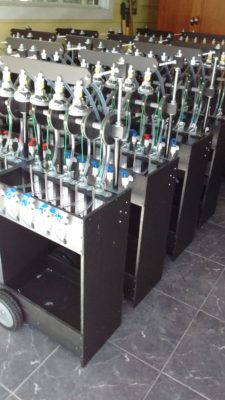 Not into snowcones? Have something else in mind?
We do custom builds and can design a wheel to do just about anything!
Contact us today with your ideas!